Professional Photographers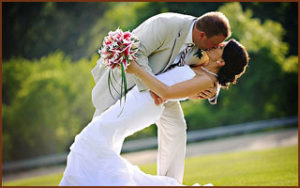 HCNC is proud to be the backdrop to so many graduation, senior, engagement and wedding photos! With our diverse ecosystems, the ever changing nature of the flora and fauna at HCNC is perfect for that next photo shoot. In the fall the colors and opportunities for exceptional pictures abound and nothing can beat a snow covered path or bridge out and about on the property.
Photography memberships are required to shoot on HCNC property and can be obtained from the office. Photography memberships are good for one year from the date of purchase and include all the regular membership benefits in addition to your page being promoted right here on our photography page at your request. Furthermore your photography clients are NOT subject to the $3.00 per person admission on the day of your shoot with them. Please keep in mind that you must contact the office with the date, time and client name for the shoot so we can ensure they are not charged the admission. This will also help us make your session go smoothly as we can point you towards areas of interest, inform you of any hazards on the property (downed trees, rough or closed trails, etc.) and helps us to ensure there is no overcrowding or maintenance work being done in your intended shoot location.
Photographers and clients MUST stay on the trails at all times, but feel free to utilize our benches, towers, points of interest and buildings for your shoot. Remember that the "North 20" also known as Camp Lilys, is private and the entire 20 acre Retreat Center is open only to registered guests. Please do not remove any plants nor wade into any bodies of water. Photo opportunities with our animals are also permitted, however entering the Barnyard or handling the animals is prohibited without staff assistance. We hope you enjoy your time shooting at Howard Christensen Nature Center, happy shooting!
Visit Us!
16190 Red Pine Dr. Kent City, MI 49330
(616) 675-3158
info@howardchristensen.org
Admission Fee
Non-Members: $3/person
Members: FREE
Interpretive Center Hours
Mon-Thurs: Closed
Fri – Sun: 11am – 4pm
Hiking all days during daylight hours

Visit Us!
16190 Red Pine Dr. Kent City, MI 49330
(616) 675-3158
info@howardchristensen.org
Admission Fee
Non-Members: $3/person
Members: FREE
Interpretive Center Hours
Mon-Thurs: Closed
Fri - Sun: 11am - 4pm