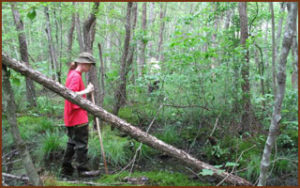 Are you interested in becoming more involved in the community? Do you have special skills that can help HCNC remain a premiere education and recreation destination? Are you full of good ideas and plenty of ambition to carry them out? If so, we NEED YOU!!!
HCNC is looking to fill seats on our active board of directors. This is an opportunity for anyone with a passion for children, education, stewardship, the outdoors, and the local community.
An HCNC Board Member
is involved in the community
is involved in the growth of HCNC
is active in pursuing funds and development
is a leader
is a gift to the next generation
HCNC is a one of a kind nature center offering education, recreation and retreats to all.
The board of directors at HCNC is an active board that recognizes the ethical, legal, moral and operational requirements of a non profit board member. All board members are expected to participate in many of the following functions of the HCNC board.
Development
Volunteer Coordination
Event Organization
Fundraising
Monthly Meetings
HCNC is seeking a variety of candidates with skills ranging from past board experience to bookkeeping, personnel management, fund development, program organization, conservation and stewardship. Board members are asked to lead a committee, and increase the reach and potential of the organization by seeking new volunteers, new funds and new supporters.
This is your chance to be a bigger part of your local community by getting involved in one of the greatest places to visit in northern Kent County.
Email your resume to info@howardchristensen.org today!
Visit Us!
16190 Red Pine Dr. Kent City, MI 49330
(616) 675-3158
info@howardchristensen.org
Admission Fee
Non-Members: $3/person
Members: FREE
Interpretive Center Hours
Mon-Thurs: Closed
Fri – Sun: 11am – 4pm
Hiking all days during daylight hours

Visit Us!
16190 Red Pine Dr. Kent City, MI 49330
(616) 675-3158
info@howardchristensen.org
Admission Fee
Non-Members: $3/person
Members: FREE
Interpretive Center Hours
Mon-Thurs: Closed
Fri - Sun: 11am - 4pm