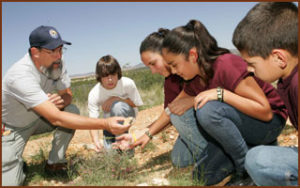 Howard Christensen Nature Center is a 501(c)3 not for profit organization. Our sole purpose is the successful operation of the center for environmental education, community engagement and of course to provide a place of solitude for all to enjoy. Donations keep our doors open, our lights on and our mission strong. We have opportunities to donate to the general operations of HCNC but also accept donations towards specific projects and purposes. By donating to the HCNC, you have done your part to secure a future for the center, education for thousands of school children and a community resource unmatched in the industry.
As a nonprofit we rely heavily on donations, programming andfield trips to keep our doors open and lights on for the public! HCNC is currently underway with the Summer 2015 Pledge Drive to help fund our low cost community events to remain accessible to all and continue reaching out! Call us, visit our website to donate online or visit our pledge page at www.gofundme.com/HowardChristensen to be part of the difference HCNC is making in your community! Feel free to visit us ANYTIME!
As a not for profit, you may write off your entire contribution to HCNC, and as we proudly display your name on our projects, programs and sponsor recognition materials, the rest of the community will see that your organization supports a wonderful facility and programming! Remember also, monetary contributions that cover the cost of a specified camp or program will include the renaming of that program to reflect your sponsorship (i.e. John Doe Day Camp at HCNC).
Your contribution will help make a difference for thousands!
Just see what your donations help to accomplish;
Pay electric and gas bills
Provide maintenance for our grounds (the homes of hundreds of native Michigan wildlife)
Fund projects that continue to update the center and grow our support base
Keep trails safe and secure for community use
Continue to eliminate the need for admission charges to the grounds
Allow us to spread the word that HCNC is "The Nature Center of Choice"
Provide training for our volunteers and staff
Help feed our domestic "Critter" friends
Provide reserves for unforeseen circumstances (stay prepared)
Keep our educational programs up to date
Purchases as needed and required by our growth and daily operations
Continue to add "amenities" for the community, schools and groups that use our facilities
Keep our property safe
Keep us on track with our mission and vision
Sustainability Campaign
Visit Us!
16190 Red Pine Dr. Kent City, MI 49330
(616) 675-3158
info@howardchristensen.org
Admission Fee
Non-Members: $3/person
Members: FREE
Interpretive Center Hours
Mon-Thurs: Closed
Fri – Sun: 11am – 4pm
Hiking all days during daylight hours

Visit Us!
16190 Red Pine Dr. Kent City, MI 49330
(616) 675-3158
info@howardchristensen.org
Admission Fee
Non-Members: $3/person
Members: FREE
Interpretive Center Hours
Mon-Thurs: Closed
Fri - Sun: 11am - 4pm